Introduction
As the digital media landscape rapidly evolves with the introduction of new technologies such as AI, analytics, automation and a movement towards high definition video communication, companies are finding it increasingly hard to attract and maintain talent.
Remote working provides an opportunity for both the organisation and the individual, while also providing growth to rural regions such as the West of Ireland.
This is the third event of its kind in the West and it is just one in a number of initiatives planned as part of the creation and rollout of a digital strategy for Mayo.
For the latest research see:
Remote Work in Ireland – Future Jobs 2019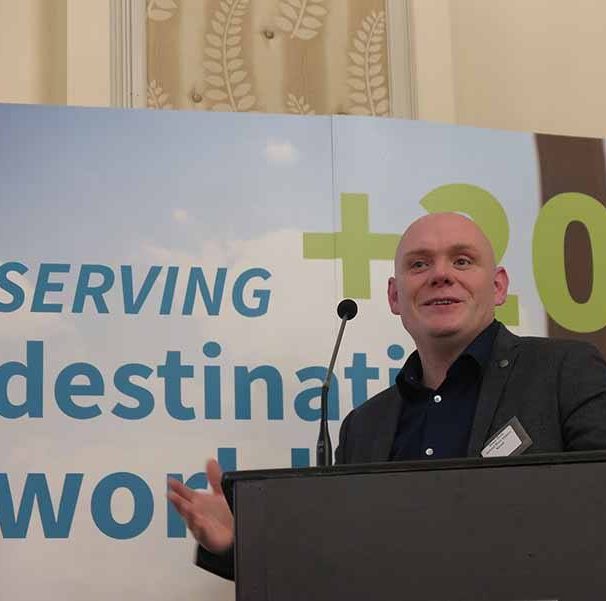 Donal Healy
Marketing Manager Ireland West Airport
Donal has 15 years experience in a wide range of Marketing roles. He graduated from GMIT (Galway) with a first class honours degree in Marketing and then completed the Higher Diploma in Marketing Practice in NUIG.
Have been working in marketing at Ireland West Airport since 2007 and have been head of Marketing since 2009. Through his role he have recognised the importance of digital technologies to the airport and have helped transform the airports use of digital to respond to changing trends in our industry and in society in general. Donal is going to share the story of how the airport has grown from humble beginnings to becoming the fourth largest airport in the country with forecasted record passenger numbers of 800,000+ in 2019 and how the airports digital strategy and digital positioning of their brand has played an important role in the growth of the airport in recent years.
Stephen Carolan
Enterprise Hub Programme Manager for the Atlantic Economic Corridor Western Development Commission
Stephen previously worked for Mayo County Council as IT Project Leader where he led a team of 10 engineers developing the ICT network and infrastructure in the county. While where the Mayo Co Co he established the first Digital Development Office which focused on Digital Strategy and the National Broadband Plan. He was the recipient of an eGovernment award in 2019 for his work in this area.
Stephen holds a Master in Cloud Computing from UCD. A former inter county footballer with his native county Mayo, he recently served as the Mayo Senior Football Performance Analyst.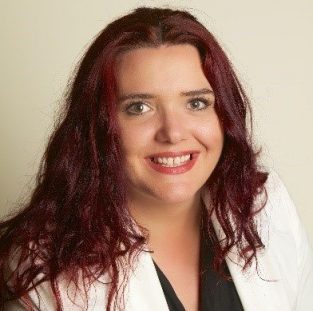 Barbara Hopkins IT Engineer Typetec
Barbara is an graduate of GMIT, Mayo with a BSc. In IT Administration.
Barbara is going to share her inspirational journey from a single mother living on social welfare to a full-time remote working IT Engineer with a great company. She always interested in technology but had very little experience or knowledge on how it works. With family encouragement she took the leap into full-time educationand is now working in a career that suits her lifestyle and earning a salary that she had only dreamt of.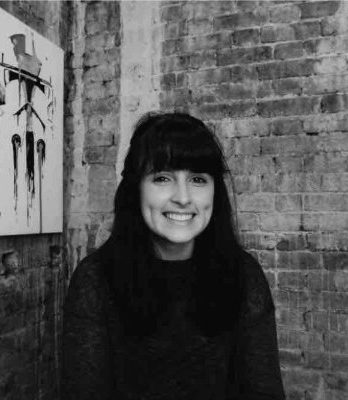 Tracy Keogh Co-founder, Grow Remote & Innovation Community Manager for Bank of Ireland.
Grow Remote is a community project bridging the disconnect between remote work and local impact in rural areas.
Grow Remote has secured €500,000 from the Regional Enterprise Development Fund with matched funding coming from Social Entrepreneurs Ireland and the Western Development Commission. There are 300+ currently open remote (location-less) jobs in your town, you just need to know where to look.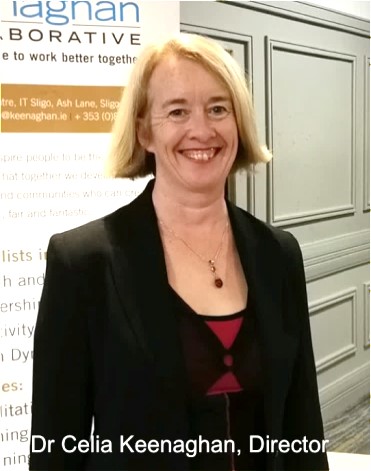 Celia Keenaghan
Director Keenaghan Collaborative
Celia is a sociologist committed to inspiring people to work better together so that together we develop resilient children, adults and communities who can create a society that is fun fair and fantastic!
Keenaghan Collaborative was set up in 2011 following a 15 year career in the health services. Celia is an experienced facilitator and trainer at community, business, and academic levels. She takes an authoritative outcome-focused approach to achieve solutions that effectively manage ambiguity. Celia have been a driver of innovative initiatives including the pioneering SpunOut.ie national youth social change organisation and a national Train the Trainer programme and toolkit for Tusla Child and Family Agency. She is a mentor with the Entrepreneur's Institute (https://entrepreneursinstitute.com/home/) a leading global entrepreneur education group and has a particular interest in flexible working solutions. Celia is Ireland's first Flow Consultant for Wealth Dynamics and Talent Dynamics business development pathways specifically designed to build trust and flow.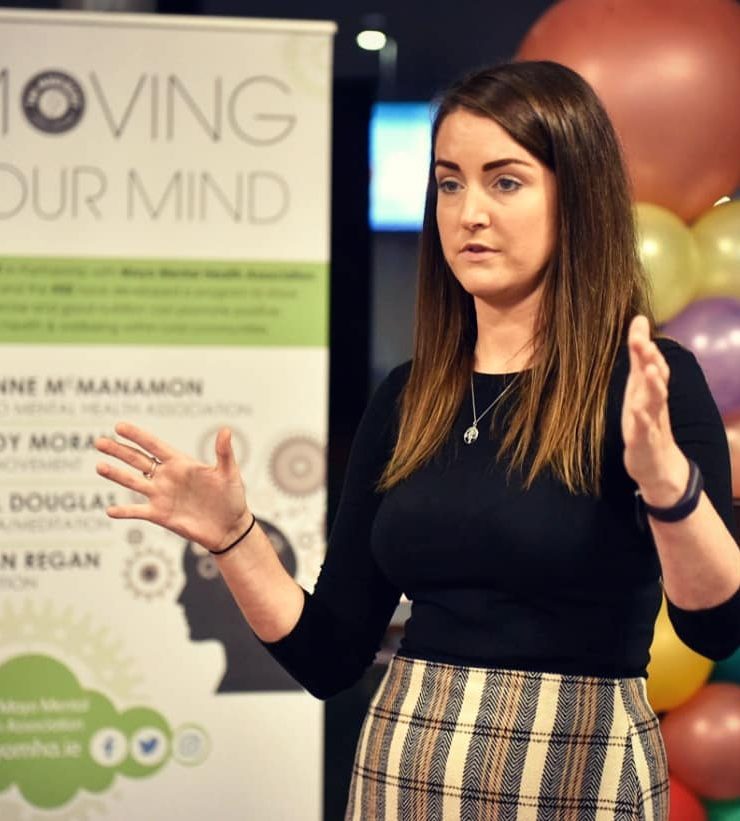 Lianne McManamon
Mental Health Promotion Officer Mayo Mental Health Association
Everyday is different for Lianne. If she isn't involved in the School's Education programme she is delving her head and hands into various community projects around the County of Mayo.
The most enjoyable part of Lianne's role as Health Promotion Officer is the ability to create partnerships with different people, and within these partnerships, being able to develop ideas and see them through all the different stages of growth, from start to finish. Examples of such projects include but are not limited to; Moving Your Mind, Functional Fitness, Core Principles and many other Health and Wellbeing Events. She has also tried her hand at been the Associations very own Social Media Manager. Alongside Facebook and Twitter, the Association now has an Instagram account (please give all of them a follow) and in the past year all three platforms have flourished immensely.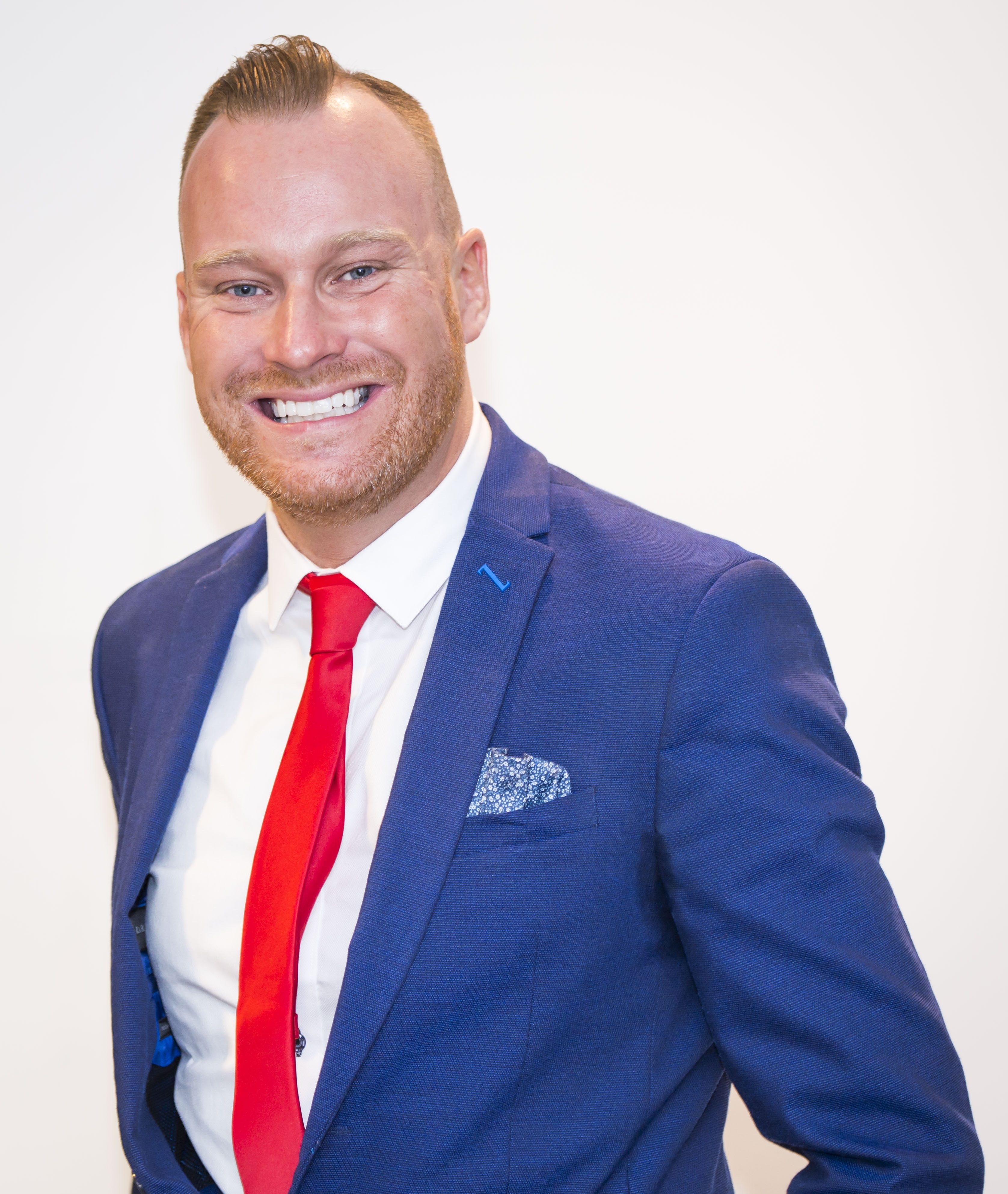 Dave Casey
Health Promotion Manager DeCare
David works for DeCare Dental as a dental professional and health promotion manager for Ireland and Europe.
David has over 9 years clinical experience in healthcare and has worked over the last 6 years designing, building and implementing wellness and education programs for over 500 companies, organisations and healthcare settings across Ireland and the UK. He writes the health section of Small Business Magazine in Ireland informing small firms on best health practices. He also is a trainer with Skillnet Ireland and trains companies in workplace health promotion and mental health practices. Dave was involved in the set up of the brand new SFA Workplace Wellbeing Award 2020 for smaller business in Ireland. In 2017 Dave received the Irish Gerontology Society's 2017 Presidential Award for his research on health promotion and the ageing population.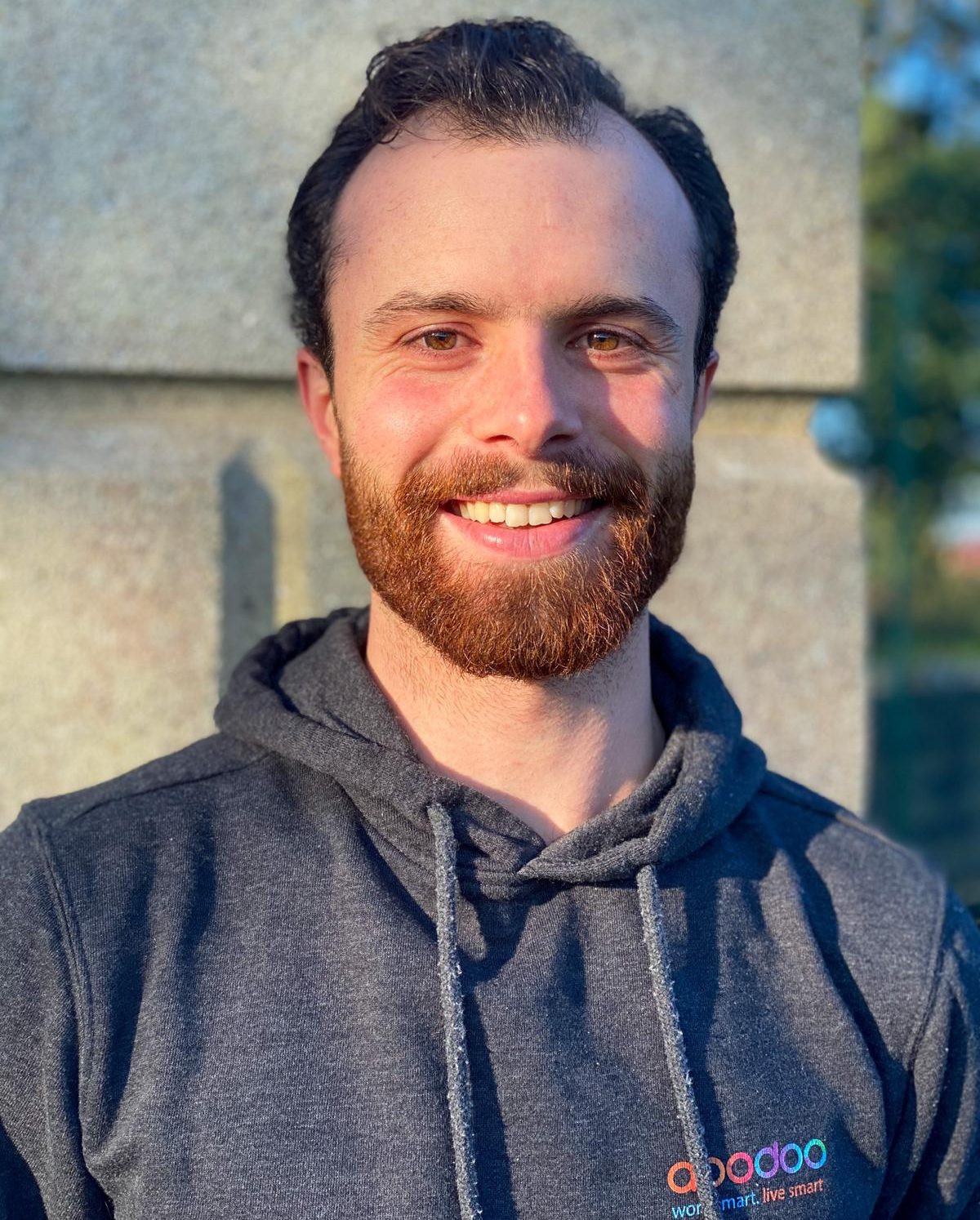 Jamie Power
Community Manager Abodoo
Jamie will be offering a virtual workshop online about "Getting Recruited Remote" , for those who are streaming the event live and also for those at the event who are using the virtual-exhibitor space.
Abodoo.com is an online platform used to match people with remote jobs. Users register a free SmartWorker profile, an algorithm matches profiles to jobs that are posted in the platform by employers who are recruiting for remote roles in their company. The jobs are permanant positions, most are full time and all are salary paying roles. Abodoo also has a range of services for businesses, all about remote working in their company whether they already work this way or are just starting to implement a remote model. Abodoo's mission advocates SmartWorking as a means to reduce commutes + emmissions, increase productivity, improve quality of life + employee engagement and boost the economy of rural areas by giving access to job opportunities for people, regardless of their location!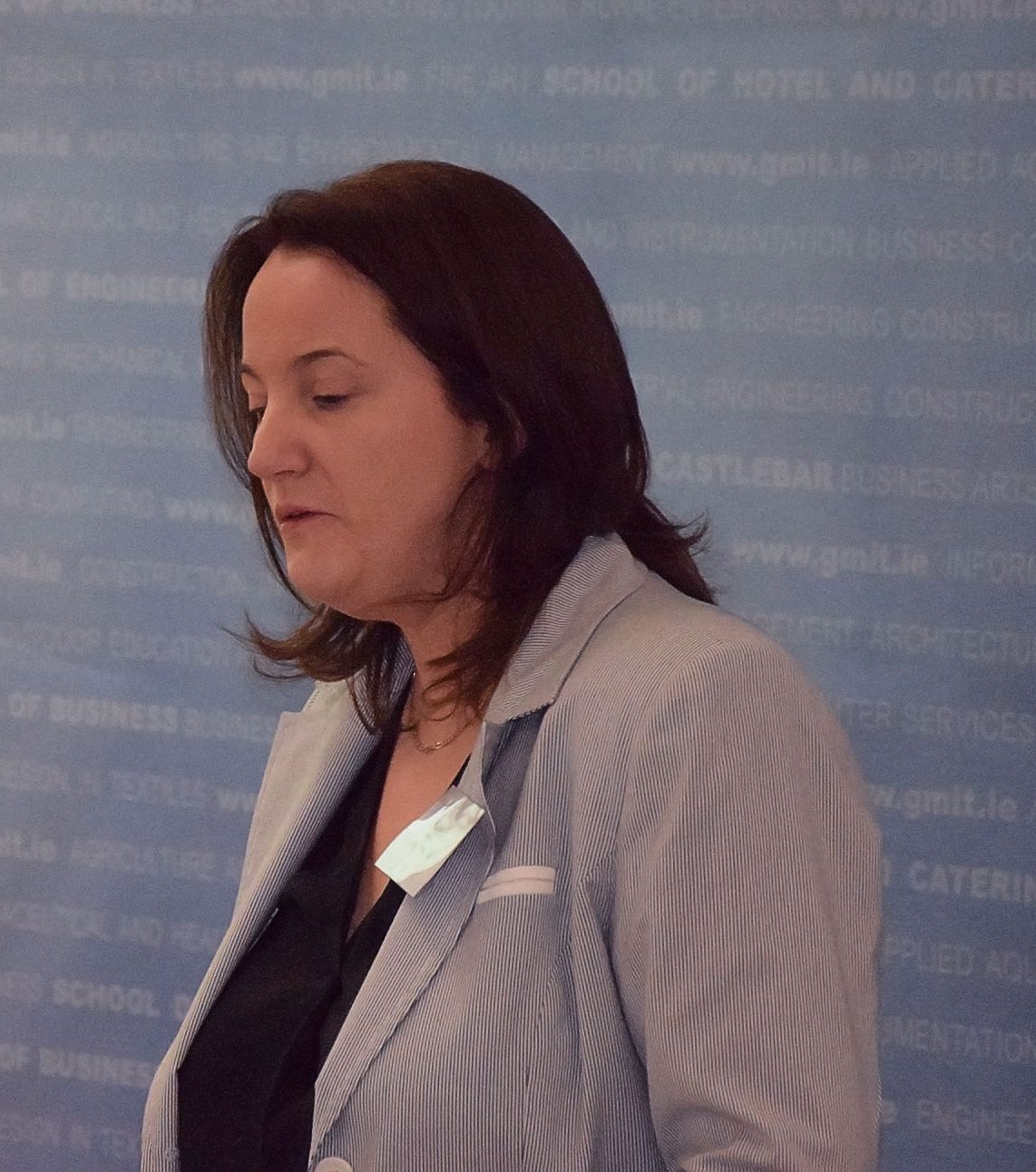 Noreen Henry
Lecturer in IT GMIT. Mayo
MC for the day